Cosmic Fantasy 4
Cosmic Fantasy 4. The last two games of this series. Ah, it's been a fun time but I guess everything has to end. Here, we'll cover both CF4 Chpter 1 and CF4 Chapter 2. From now on, however, "Chpter 1" will be called Chapter 1, like it was supposed to. The trailer included with CF3 is also dealt with here.

Both CF4 games include the following opening: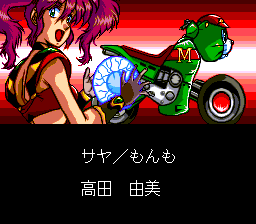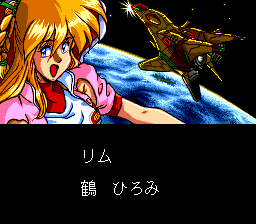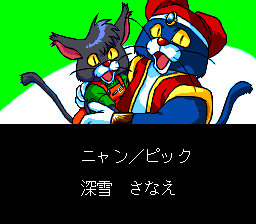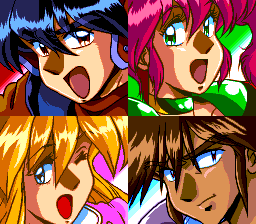 Actually, I only included each character's final picture. Before each one, there's a short animation of that character. The ending frames of those animations are the same as the four sections of the last screenshot, so I decided not to include them.
Onward to the actual game pages:
Cosmic Fantasy 4 - Totsunyu Hen
Cosmic Fantasy 4 - Geki To Hen
Note: I apologize if I've got the wrong translations but those were the best I could do.
Back to the Cosmic Fantasy Home Page.
(Clarified 6/7/99)